Don't forget the published comments at the bottom of the page
Pedophiles Leftists
against the NRA 
The pedophiles leftists of San Francisco who have made their city a shithole have illegally declared a legal organization a domestic terrorist organization.
The NRA is a huge organization which fights for the rights of every good American and the second article of the Constitution is an essential part of it. 
We don't need to explain why I call leftist the shithole of Pelosi: she is worse than the communist Obama !
But I will have to explain why I call them pedophiles.
Well, they may not all be active pedophiles but they are at least passive ones by having so many pedophiles in their ranks and by defending them if only by not denouncing them !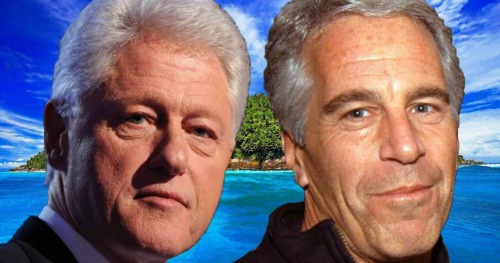 National Rifle Association (NRA) CEO Wayne LaPierre is responding to the declaration by San Francisco's Board of Supervisors voting to unanimously declare the group a terrorist organization with the release of a new video...
You want to comment?
Go for it!
---
Enemies of Humanity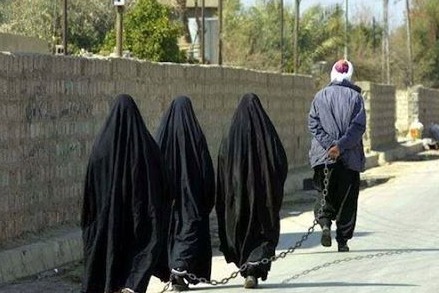 Those that could really destroy our planet


We have decided to open a page on the enemies of Humanity.
Obviously, the genocidal dictators will have their space in it. But the subtler but not less accomplices have also their place in it. Silence in a crime makes you a culprit. As Voltaire, the great philosopher, used to say, "who excuses a crime becomes an accomplice". 
The advent of Human Rights has been a secular advance in humanity, but it forgot one major step:
" The criminal has denied himself his human rights and those of his victims supersede largely his".  
---
How Hamas and Iran
plan to wipeout Israel


« Jews are everywhere. We must attack all the Jews of the Earth! We must eliminate and kill them all, with the help of Allah. We are going to shred them to pieces."  Fathi Hammad, Hamas high ranking member, during a demonstration near the Gaza Israel border, 14th July 2019.
Those calls to murder happen at the same time a Hamas group is visiting Iran. This group, headed by the Palestinian terrorist Saleh Arouri, has had talks over many days with the Iranian high ranking command on how to reinforce the relations between the two parties.
If this high-ranking Hamas terrorist gets more money from Iran, Hamas, Islamic Jihad and other terrorist groups from the Gaza Territory will have more means to intensify their terrorist activity against Israel.
To stop Hamas to massacre every Jew needs to reinforce the international sanctions against Iran and all other means before it's too late.
Has Hamas abandoned its objective to destroy Israel in exchange for a two-state solution?
It's what some Arabs' media have tried to imply. On the 20th of July, many Arabs' media have claimed that Hamas had changed policy and did not want to wipe out Israel. They even claimed that Hamas had a new peace plan with Israel. 
Citing the Hamas head Ismail Haniyeh, many Arabs media have announced that the terrorist organization was now in favor of a two states solution. "Hamas is now in favor of a Palestinian State on the borders of 1967" has been claimed in some headlines.
Haniyeh so-called confidences have been delivered by videoconferences to Istanbul Turkish journalists. The interview was under the guidance of the Palestinian Forum for news and medias. This organization, supposedly being an association of independent medias, claims to represent the Palestinian interests.   
Some of Haniyeh's statements have tried to make believe that the Hamas did not want to destroy Israel and would contemplate a two states solution. However a careful reading of his statements shows Hamas hasn't changed its strategy and ideology. 
Haniyeh has been very specific to highlight that a Palestinian State limits on the borders from before 1967 did not mean any recognition of the right of Israel to exist. "The Hamas is not opposed to the creation of a state on the preexisting borders of 1967 but does not recognize any Israeli occupation on the other Palestinian  territories." 
At least, Haniyeh has been more forthcoming than the medias. "If we are given a Palestinian State near the Israel, we will accept it, but we will never recognize its right to exist. It will just be a start to liberate the whole of Palestine from the Mediterranean Sea to the Jordan River."
Those statements are just a smoke screen. He has even been very clear to state that the Hamas would carry on its terrors activities
Fathi Hammad, one the Hamas chiefs, has declared "Jews are everywhere. We must attack all Jews on this planet. We must kill them all with the help of Allah. We are going to shred them to pieces and behead them all". 
Those statements have taken place during the visit of a Hamas group to Iran. Headed by the well-known terrorist Saleh Arouri on which the American State Department has placed a bounty of five million dollars for any information about his whereabouts. 
He is mainly residing in Lebanon with the Hezbollah but also goes in Turkey.
Co-founder of the terrorist branch of the Hamas, the Izaddin al-Qassam Brigades, he is responsible for murders on Israeli civilians and militaries. He has directed the kidnapping and murders of three Israeli teenagers in Cisjordania.
Obviously, Arouri does not go to Teheran to discuss the means to improve the life of Palestinians in Gaza. He is only interested in money and arms to kill more Jews. 
Iran will not help him financially for hospitals and schools in Gaza. They only want him to build more tunnels and fire more rockets on Israel.
The Ayatollahs, like the Hamas, are only interested in killing all non-Muslims, enslaving women and children, pedophilia (a favorite for them), killing, stealing, and raping. And obviously, they love and need a lot of money for that, trafficking humans and drugs to please their false god. 
As was done successfully to paralyze the criminal IRA, we need to ruin them financially and to restrain their 
movements.  Which is not what Europe understands !
---
You want to comment?
Go for it!
---
4 Spoiled Brats


You want to comment?
Go for it!
---
GIVING A MUSLIM A COOKIE


If you give a Muslim a cookie, he will complain that it isn't Halal and demand that you provide one that is. 
If you give a Muslim a Halal cookie, he will demand that you give him a job so he can buy his own cookies.
If you give a Muslim a job, he will demand you give him time out to pray.
 If you give a Muslim time out to pray, he will demand that you respect his prophet.
 If you show respect for his prophet, a Muslim will demand that you stop singing your National Anthem.
 If you stop singing your National Anthem, a Muslim will demand that you elect him to Congress.
 If you elect a Muslim to Congress, he will demand that we change our Constitution, so we are no longer allowed to speak freely or have guns or worship the god of our choice (or not any god at all).
 If we change the Constitution to what a Muslim demands, he will demand that Sharia Law be followed by everyone in the land.
 If Sharia Law is followed by everyone in the land, then Muslims will be permitted by law to execute anyone who disagrees with them or does not dress like them or does not worship Allah. (Thus, we become Infidels.)
 Congress, you gave a Muslim a cookie. So, did you, England, France and Greece.
 Already the newly elected congressional female from Minnesota (Ilhan Abdullahi Omar) is criticizing Vice-President Pence for his Christian values and beliefs.
And so, It Begins
FORWARD THIS TO EVERYONE
You want to comment?
Go for it!
---
Have A Great Story About This Topic?
Do you have a great story about this? Share it!
What Other Visitors Have Said
Click below to see contributions from other visitors to this page...

Race War by The DemoKKKrats

Those bad demoKKKrats wants a Race War.
The 4 morons of the House of Representatives

As a neurosurgeon the most difficult part of the brain to suspect as having a problem, such as a tumor, are the frontal lobes. This is because the frontal …